PharmDoc

Organics™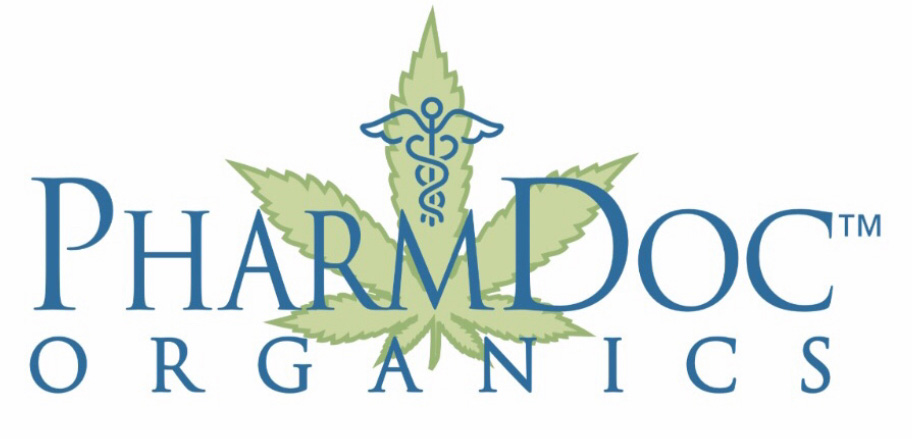 To order call: 973-817-9577

PharmDoc Organics is a new Farm to CBD company which sells Pharmaceutical grade Hemp CBD Oil. Co - Founded by Drs. James and Daria Totten of the Totten Family Farm, LLC in the beautiful Garden State of New Jersey. Proudly introduce the world's first premier medical grade CBD Oil to the Ironbound community of Newark. Dr. Totten of Foot and Ankle Specialists of NJ, LLC has been a practicing Physician / Surgeon in the local Portuguese community for over 30 years. He is a Harvard residency trained Triple Board Certified Foot and Ankle Surgeon specializing in Achilles tendon reconstructive procedures, children's flat foot implants and various complicated ankle and foot deformities. His wife Dr. Daria Klachko Totten is a locally well-known, Board Certified OBGYN physician trained in New York City at Beth Israel Hospital. She has delivered well over 4000 healthy babies in her illustrious 20 year career and has recently retired to spend more time with her twin daughters and to propel PharmDoc Organics to success. She has been routinely nominated Top Doc of New Jersey for many years by the New Jersey Monthly magazine.by her colleagues. Both doctors realize the unique health benefits of CBD Oil for many ailments and chronic conditions that are pervasive and in our society. For the first time in Newark PharmDoc Organics is offering patient's a natural supplement alternative option for pain relief and supplement treatment for many medical conditions not offered by routine American Allopathic or conventional medicine.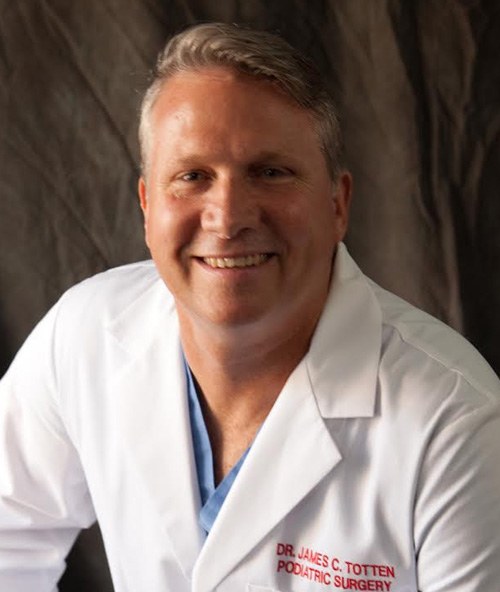 Dr. James Cheron Totten, DPM
Founder - PharmDoc Organics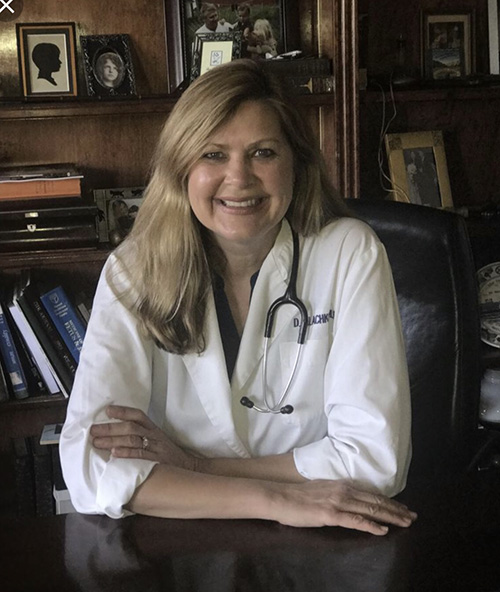 Dr. Daria Klachko Totten, MD
Medical Director - PharmDoc Organics
CBD is called Cannabidiol, Hemp derived CBD has all the medicinal positive effects of marijuana plant (Cannabis Sativa) CBD without the psychoactive components of (THC). Tetrahydrocannabidoid. THC is the psychoactive component found in cannabis and causes the sensation of getting "high" that is often associated with marijuana. However, unlike THC, CBD is NOT psychoactive, it does not get you "high.". CBD oil is made by extracting CBD from the Cannabis plant, then diluting it with a carrier oil such as healthy organic coconut oil. CBD (Cannabidiol) is a phytocannabidoid first discovered in 1940. It is one of the 113 identified cannabinoids in the cannabis plant. CBD is gaining momentum in the health, wellness and scientific world with scientific studies confirming it may help treat a variety of ailments. There are many health benefits of CBD backed by scientific evidence including but not limited to general pain relief, reduce anxiety and depression in both human and animal studies. There are also studies that CBD can alleviate cancer related treatment symptoms, inhibit cancer growth, neuroprotective properties in stroke victims, concussions and or head trauma, peripheral neuropathy, dementia, sciatica, benefits heart health, post-traumatic stress disorders (PTSD), helps decrease the desire of substance abuse, decrease epilepsy and seizure disorders in children and even weight loss.etc.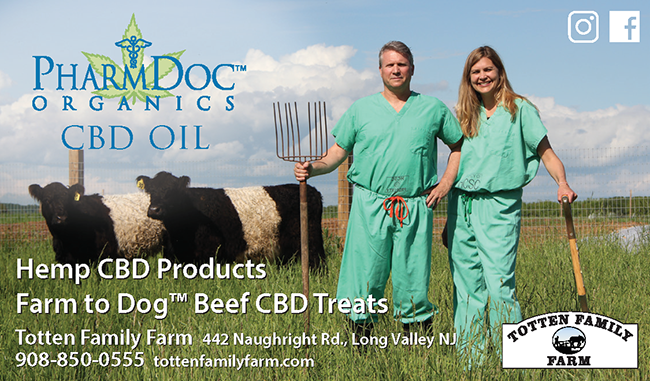 PharmDoc Organics produces and sells the best pharmaceutical grade hemp CBD . It's organically grown, full spectrum CBD and is 100 % free of THC.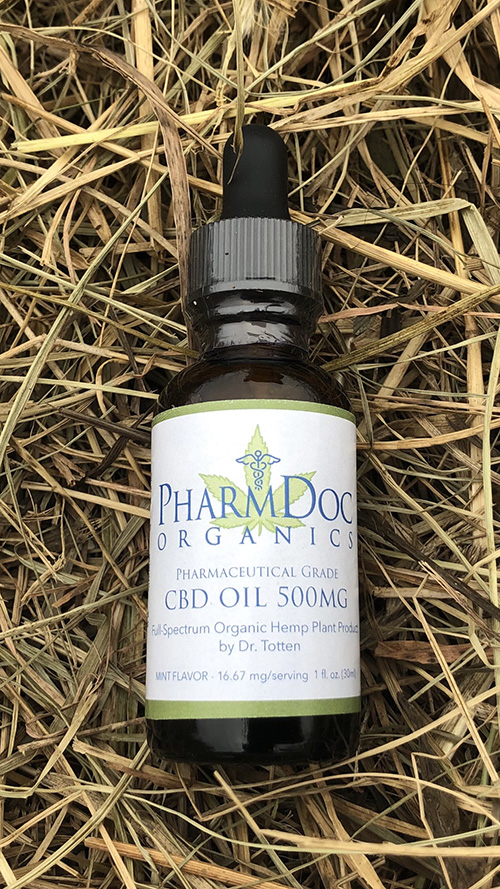 This all natural supplement is now available for sale at Dr. Totten's office.
Pharm Doc Organics produces and sells pharmaceutical grade hemp CBD. It's organically grown, full spectrum CBD and is 100 % free of THC., This all natural supplement is now available for sale at
Dr. Totten's store front office at 40 Ferry Street in Newark and will now offer CBD products to his patient's and to the Ironbound community. PharmDoc Organics has the most advanced patented Nano technology in the Hemp CBD industry – with leading industry absorption rates, bioavailability and pharmaceutical medical grade purity for all of PharmDoc products.
***IMPORTANT INFORMATION FOR OUR LAW ENFORCEMENT CLIENTS***
police, fireman, doctors, bus drivers, pilots, and construction and all government workers*** Through a more expensive extraction process at PharmDoc Organics our certified manufacturing facility removes 100 % of any and all remaining THC from our certified CBD Hemp products. So you can be assured you are only getting only 100 percent full spectrum pure CBD. You now can have no fear or concern and can experience firsthand all the positive benefits of our natural CBD products. All the remaining THC is carefully and expensively removed from all our tinctures and soft gels. Our products are 100 % guaranteed pure CBD oil. ** NO THC**
** Copy of lab tests for each batch of our CBD is available for verification. **
PharmDoc Organic CBD has NO THC- CBD with no THC is important choice for users who want to try CBD, but have concerns on a drug test. Police officers, fireman bus drivers, construction worker and doctors or any person that may be drug tested; or someone wanting the CBD health benefits for their children with a guarantee of not having THC. Pharmdoc is your product, through a specialized extraction process all the THC is removed. This is the reason PharmDoc Organic products are more expensive. If a company does not specifically promote they are THC free, they have THC in their product. It's important that your CBD product you use has all THC removed, otherwise you may show up positive in any random drug test by your employer. Our hemp CBD has had all the THC removed from our isolates so you will NOT test positive on any drug test. It is pure organic CBD without THC. (0 % THC FREE)
All PharmDoc Organic CBD products have ZERO THC, made from organically grown industrial Hemp.
These two New Jersey Board certified practicing Physicians have over 50 years of combined medical knowledge / surgical experience and over 15 years of intensive organic Farming experience; at their beautiful farm called the Totten Family Farm in Long Valley NJ. All of their medical dedication, experience and profound interest in organic farming practices gave birth to their new CBD Company in 2019, called PharmDoc Organics, Their new web site is PharmDoc.com and is currently under construction and soon will be offering their CBD products online. Soon. As practicing Physicians, these two Distinguish doctors of PharmDoc Organics have a diverse symbiotic medical experience in different specialties and both have a love and profound interest of organic farming, nutrition and natural healing. . All this can help the local community alleviate many conditions they routinely encounter in their medical / surgical practices. With this unique all natural CBD supplement ; PharmDoc Organics is dedicated to help their patients and others alleviate some of the many common medical inflammatory conditions, including anxiety disorders, depression, joint pain, diabetic neuropathy, fibromyalgia, and insomnia.
PharmDoc Organics CBD is all-natural pharmaceutical grade CBD and may help alleviate many chronic inflammatory medical conditions without using or increasing the traditional medication promoted by the pharmaceutical industry. The Totten's at PharmDoc Organics are dedicated to "get the word out" pertaining to this amazing all natural organically grown supplement with PharmDoc Organics CBD products.
Remember "Not all Hemp CBD products are created equal"
*Although CBD is considered safe, It can cause some adverse reactions like diarrhea and fatigue in some people, and may also interfere with some medications. . Before you start using CBD Oil discuss this with your doctor to insure safety and avoid potential harmful interactions.
*Please contact your own physician before using any CBD product. PharmDoc Organics and Dr.Totten are not making any curative claims with any medical condition and are not offering any medical advice. Please consult your own personal physician before use and recommendations.
PharmDoc.com- Under construction
To purchase or order, call Dr. Totten's office at 973-817-9577 at 40 Ferry Street Newark NJ 07105 Free shipping in the USA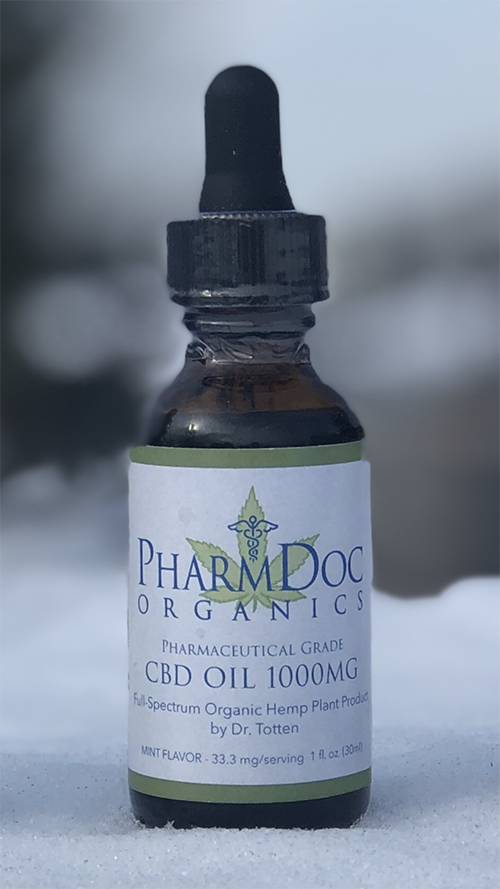 Our tinctures and soft gels are a premium medical / pharmaceutical grade CBD, All natural, organically grown, full spectrum CBD Hemp product. All our Hemp CBD products are grown in the USA Try PharmDoc Organics CBD today - not all CBD is created equal
The only CBD company in the USA owned, operated and founded by practicing board certified Physicians and experienced organic Farmers. "heathy soil healthy soul"
"Why is PharmDoc Organics unique in the CBD Hemp industry?"
*Propriety strains of CBD Hemp are used
*Propriety Hemp extraction and purification process
*Propriety Nano emulsion technology utilized
*Full Spectrum whole plant CBD
*100 % THC Free
*Pharmaceutical Medical grade CBD
*Organically grown Hemp CBD
*Third party Lab Tested on every new batch produced
*Quality certified manufacturing Facility
*Free delivery in USA
*Premium medical CBD products
*Gluten free
*Non GMO
*No metals or pesticides
*Farm bill 2018 compliant
*Family owned and operated
*High absorption - our soft gels are 4 x *more absorbable than a standard tincture oil
*No risk, 30 day money back guarantee
"Not all Hemp is created Equal".
CBD grown on organic farms in America are far superior to the cheaper, inferior unhealthy toxic extracts imported from overseas as have been reported from China. Foreign unregulated CBD products sold in America have been tested having heavy metal toxicity, impurities, lower grade and percentages of CBD, non - organic, less efficacious products, residual THC, not full spectrum extracts and only cheaper CBD synthetic isolate. are distributed to the unaware American consumer.
Drs. James and Daria Totten of the Totten Family Farm, LLC are dedicated and committed to create and support the world's best organic, full spectrum pharmaceutical grade, THC free, "Farm to CBD" products in the USA. After many years of research Dr. Totten decided to partner and collaborate with one of the largest growers, manufacturer and distributor of hemp derived Phyto cannabinoids in the United States.
World's best premium all organic, full spectrum, THC free CBD products available.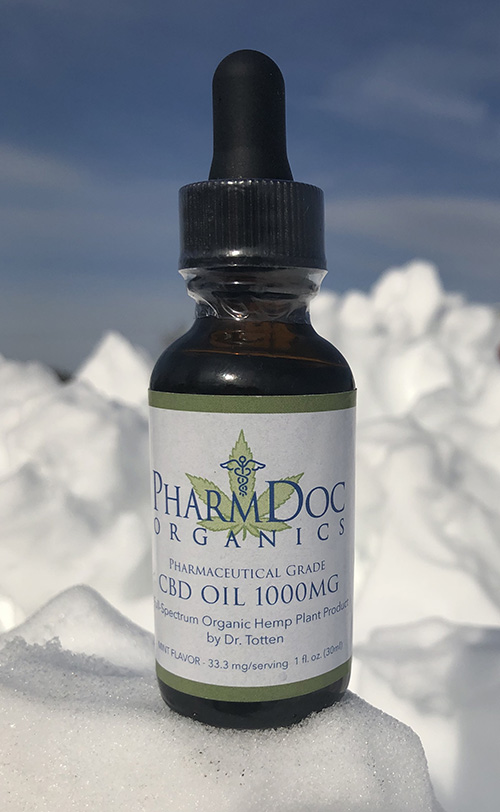 Tinctures - 30 ml per bottle. Online sales (Mint Flavor)
Retail Prices
| | | |
| --- | --- | --- |
| 250mg | $45.00 | Tincture |
| **500mg | $65.00 | Tincture |
| 750mg | $110.00 | soft gel 30 tablets |
| 1000mg | $135.00 | Tincture |
| 1500mg | $185.00 | Tincture |
2 mg dog treats. (30 treats) Beef----- $35.00
This information is NOT intended to diagnose, treat, cure or prevent any disease and is only intended to be sold as an all organic "all natural" supplement. Please consult your family physician before use.
Some conditions of Hemp derived CBD have positive effects on the body which have been studied or anecdotally known to help alleviate many medical conditions. Some of these conditions include:
Acne
Autism, ADHD
Anxiety, relief, Depression
Addiction - drugs and alcohol, substance abuse treatment
Arthritic joint pain, Fibromyalgia, Rheumatoid Arthritis
Alzheimers, Dementia
Multiple Sclerosis (MS)
Chronic inflammatory conditions
Reduce chemotherapy side affects
Diabetic Neuropathy - neuropathic pain
Anti -Tumor affects
Migraines
Chronic Regional Pain Syndrome (CRPS), Causalgia, Reflex Sympathetic Dystrophy (RSD)
Insomnia, sleep disorders
Neuroprotective properties with head trauma, concussions, stokes, parkinson disease
Sciatica and lower back pain
Epilepsy, Anti- Seizures
Schizophrenia
Bone healing properties
Ulcerative Colitis
Interstitial Cystitis
Chrons disease
IBS- Inflammatory Bowel Disease
Glucose stabilization in Diabetics
Glaucoma - reduction of interocular pressure
Pain relief alternative to opioid medication
Please do your own research on any medical disorder or condition in reference to CBD Oil.
The top 5 websites links for the latest research and clinical; studies on CBD Hemp Oil.
***I understand these above statements regarding Hemp CBD extracts and products have not been evaluated by the Federal Drug Administration. (FDA) PharmDoc premium Hemp CBD products are not intended to diagnose, treat, cure or prevent any disease or medical disorder. All of Dr.Totten's CBD products from PharmDoc Organics are all Hemp derived CBD extracts. They all contain non detectable THC levels (THC - Free) , organically grown, full spectrum, third party tested and all produced by a certified lab in the USA.***
It is Dr. Totten's vision and mission at PharmDoc Organics to improve the quality of health to as many people as possible. Dr. Totten strongly believes in Hemp CBD extracts and products and his personal goal is to transform our society to improve the quality of health to our community and the nation. All without the excessive use of conventional medicines and give society an all natural plant alternative to many ailments and inflammatory symptoms he routinely treats in his practice. Dr. Totten is a triple board certified foot and ankle surgeon has set the standard to offer the highest quality pharmaceutical grade CBD available on the market today.
PharmDoc Organics / Dr. James C. Totten / Dr. Daria K. Totten 40 Ferry Street
Newark NJ 07105
To order: call 973-817-9577
PharmDoc.com pharmdocorganics@gmail.com